Dr. Kari Watts is a licensed clinical psychologist and board certified behavior analyst practicing in Hilliard, OH. She received her Ph.D. in clinical psychology from The Ohio State University in 2008 and completed her clinical internship at The Devereux Foundation in Pennsylvania. Dr. Watts has worked as an ABA-based behavior consultant since 2006 and has worked in the field of autism since 1998. Her experience includes training through Nationwide Children's Hospital and The Nisonger Center at The Ohio State University. She has worked with children with Autism Spectrum Disorder both in home settings and in center-based programs and has experience working with children with severe behavioral challeng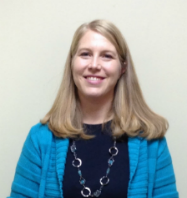 es both in inpatient and outpatient settings. Dr. Watts also has experience treating a variety of other childhood disorders (OCD, ADHD, Learning Disabilities, Bipolar Disorder, Depression). She has been a Board Certified Behavior Analyst (BCBA) since 2004.
Dr. Watts has worked with Dr. Janet Hansen since 2006. In 2011 Dr. Amy Boland, psychologist, also joined the office. All 3 maintain separate private practices but share office space.
Dr. Watts is a member of the American Psychological Association (APA), the Ohio Psychological Association (OPA), the Association of Professional Behavior Analysts (APBA), the Association for Behavior Analysis International (ABAI), and the Ohio Association for Behavior Analysis (OHABA).


Kari S. Watts, Ph.D., BCBA-D, LLC
3780 Ridge Mill Dr., Suite 100
Hilliard, OH 43026
(614) 219-1510 office
(614) 219-1511 fax